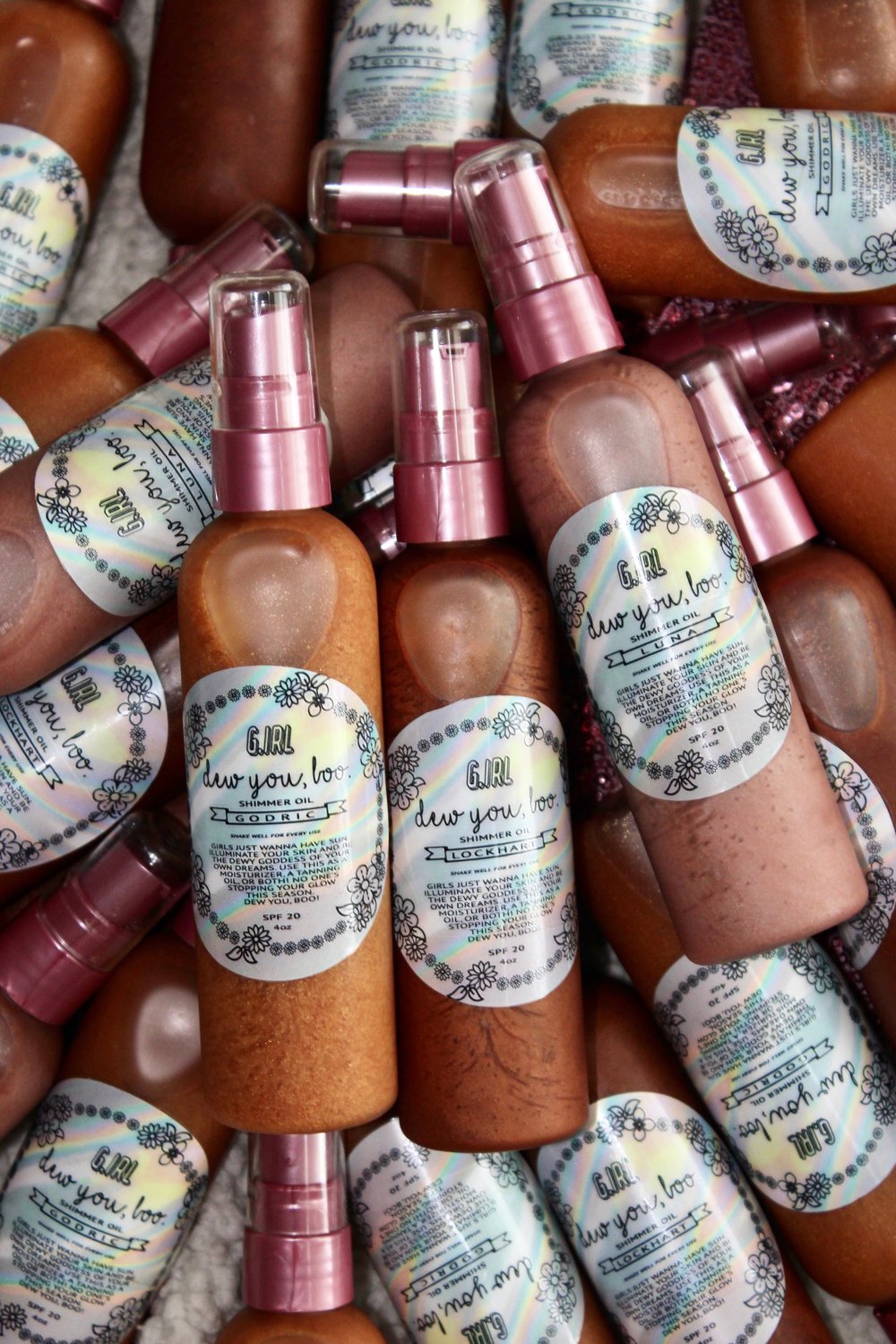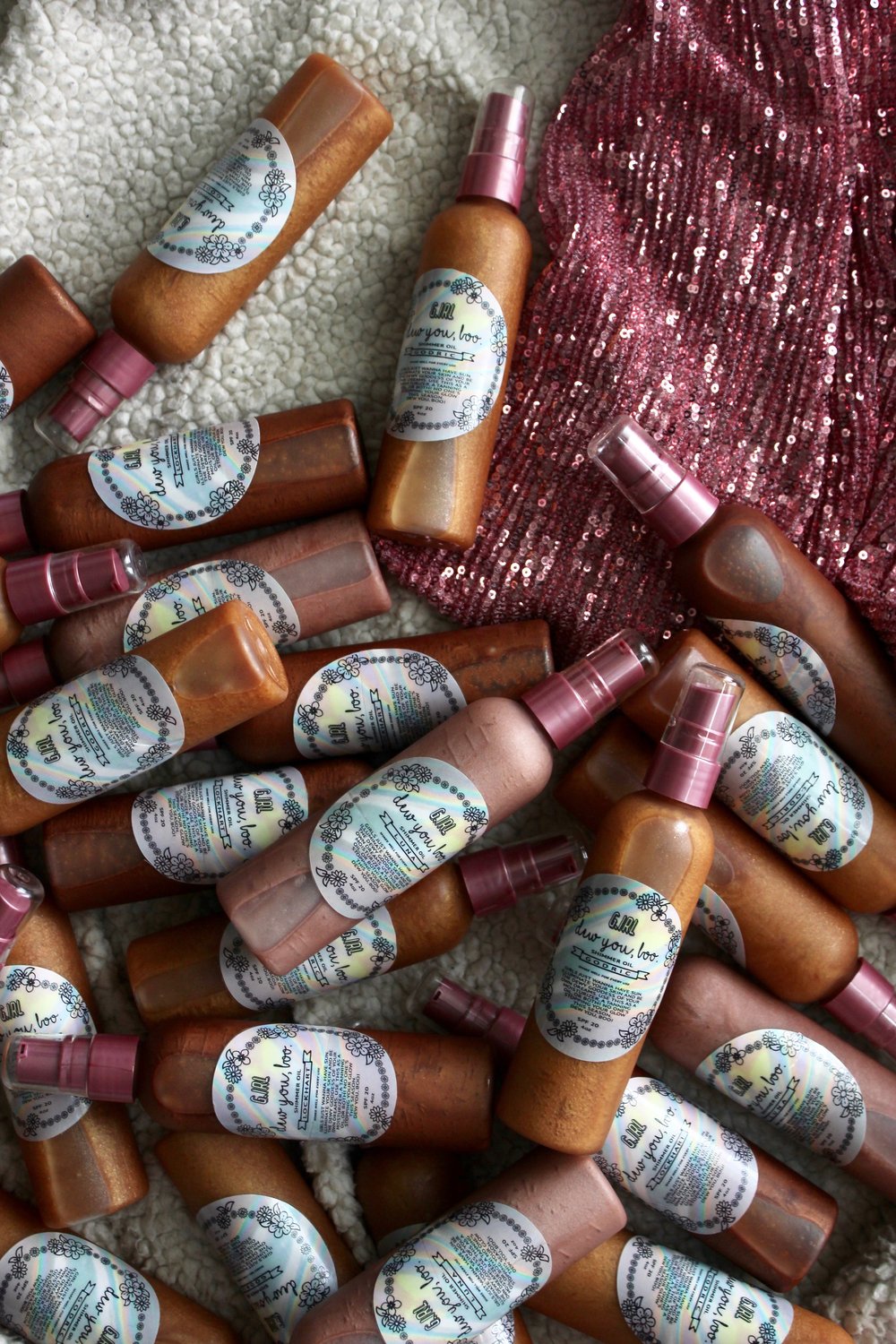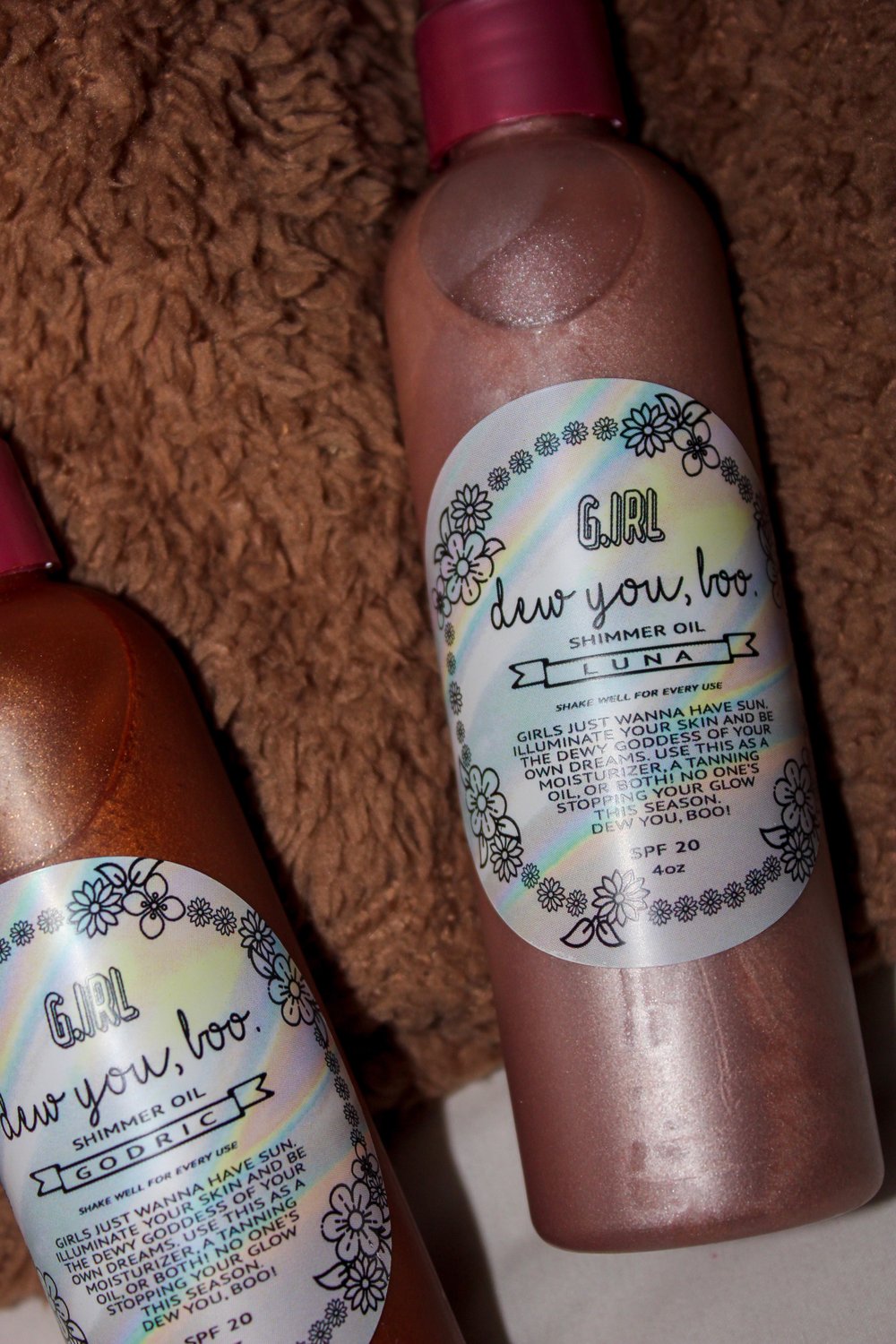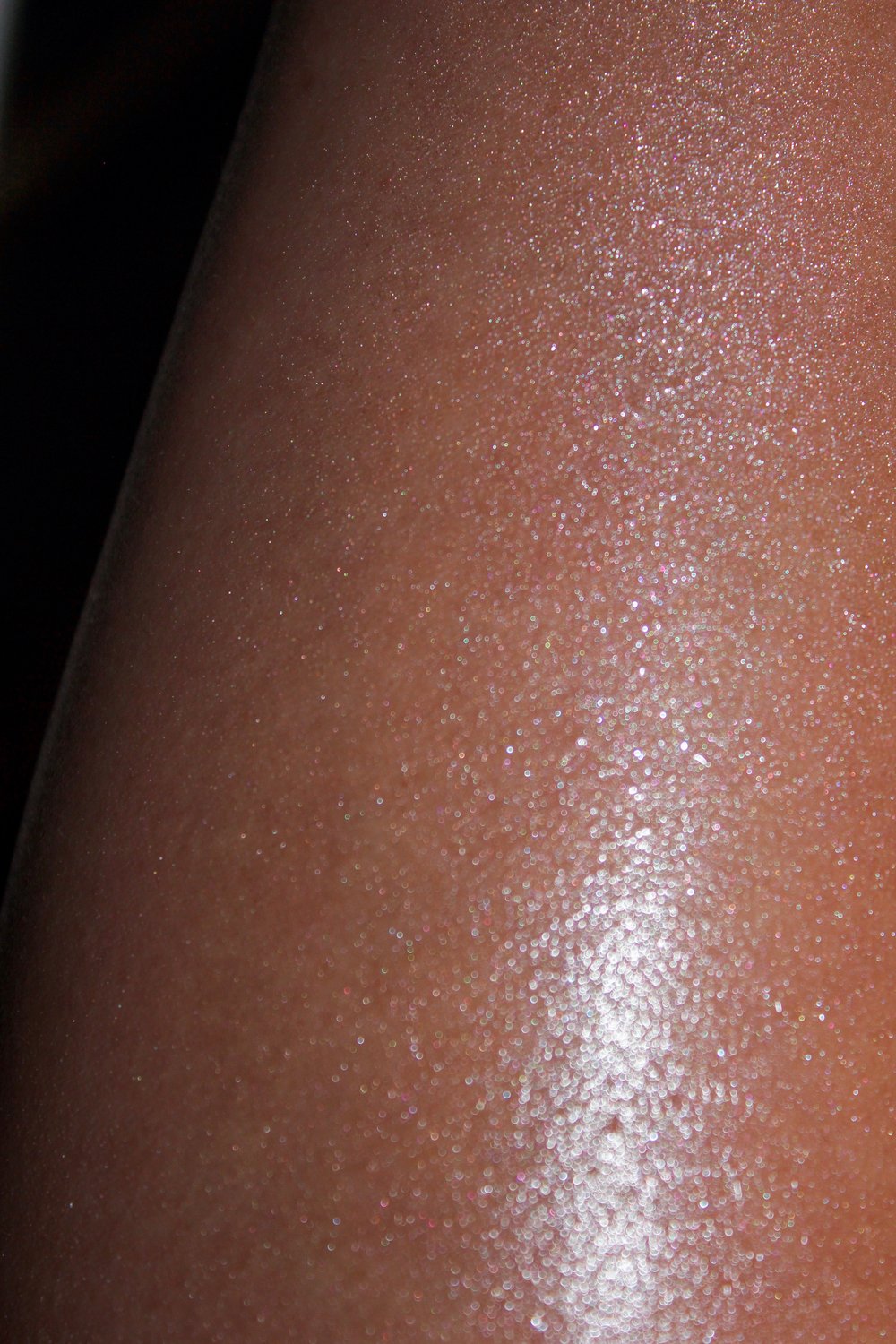 Girls just wanna have sun. Illuminate your skin and be the dewy goddess of your own dreams! With the same effects of our super nourishing body butter, "Dew You, Boo" is packed with a little extra punch -- it can be used as both a moisturizer and also as a tanning oil! Containing SPF 20, protect your skin from UV rays this summer even if you're not at the beach. Apply it straight out the shower as if you would with any other lotion (make sure to give it a few minutes to dry first before putting your clothes on so it doesn't stain them!), and go about your day glowing. Packed in a 4oz bottle and deliciously scented with pink orchid and amber, no one's stopping your glow this season. Dew you, boo!
*Product is currently available for pre-order only! Please allow one week for your item to be made (two week maximum). Please view our policies for more details. A custom scent is not available for this specific product.*
- DISCLAIMER:It is normal for the glitter/pigment to separate and settle at the bottom of the bottle, just make sure to shake well before each use! Color may vary from batch to batch. Safe to use for those with eczema or sensitive skin. May stain light colored clothes, so be careful when applying!
Available in 3 shades: Gilderoy, Godric, and Lockhart.
Gilderoy - Pale pink/silvery champagne shade suitable for fair to medium tones.
Godric - Our best selling body butter shade now available in liquid form! A gorgeous true gold shimmer suitable for ALL skin tones.
Lockhart - Chocolatey golden bronze shade suitable for medium to deep skin tones.
- INGREDIENTS: Sunflower oil, soybean oil, coconut oil, shea butter, mica powder. Vegan, cruelty-free, not tested on animals and contains no sulfate, parabens or gluten. We recommend that you use your shimmer oil within 12 months.