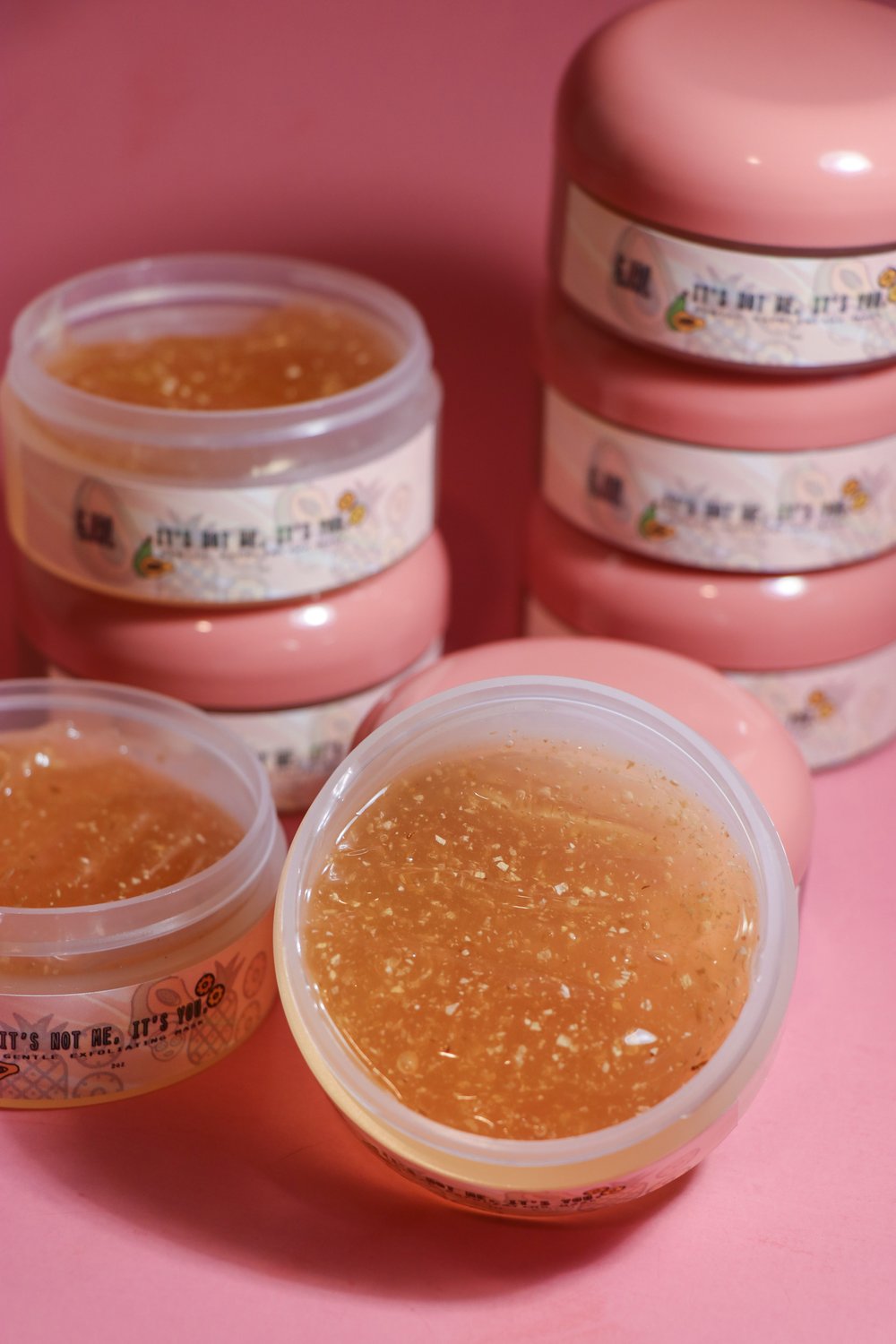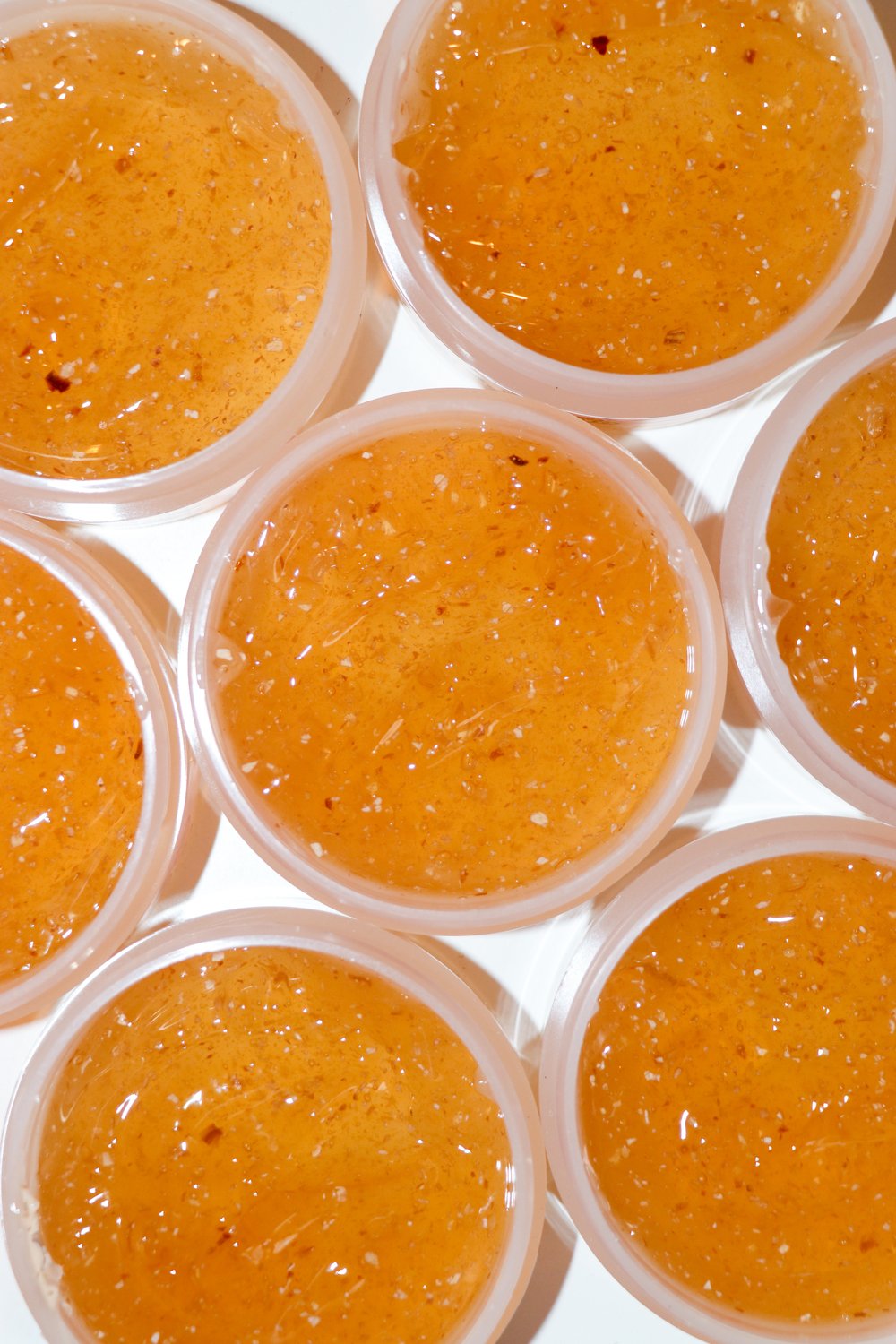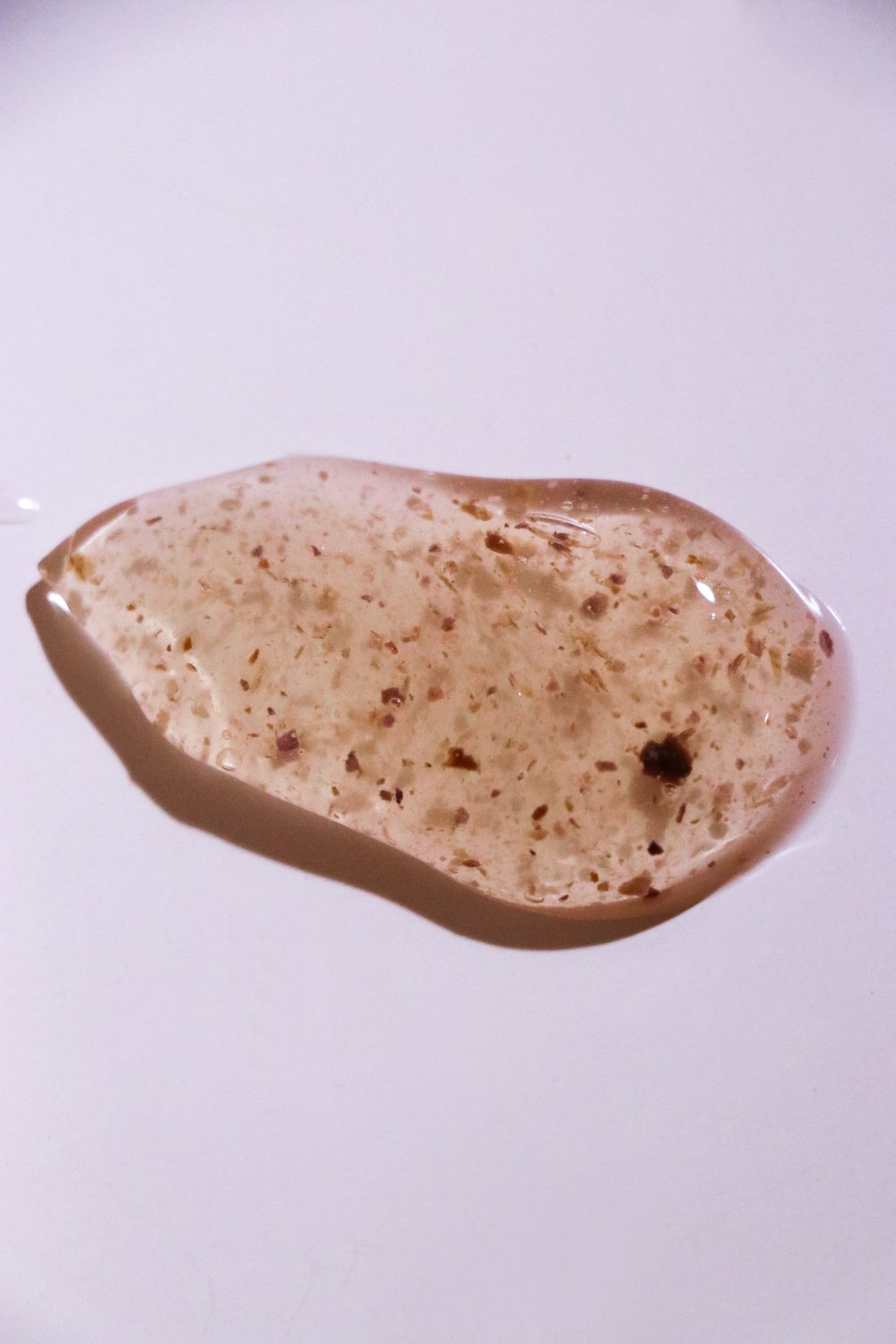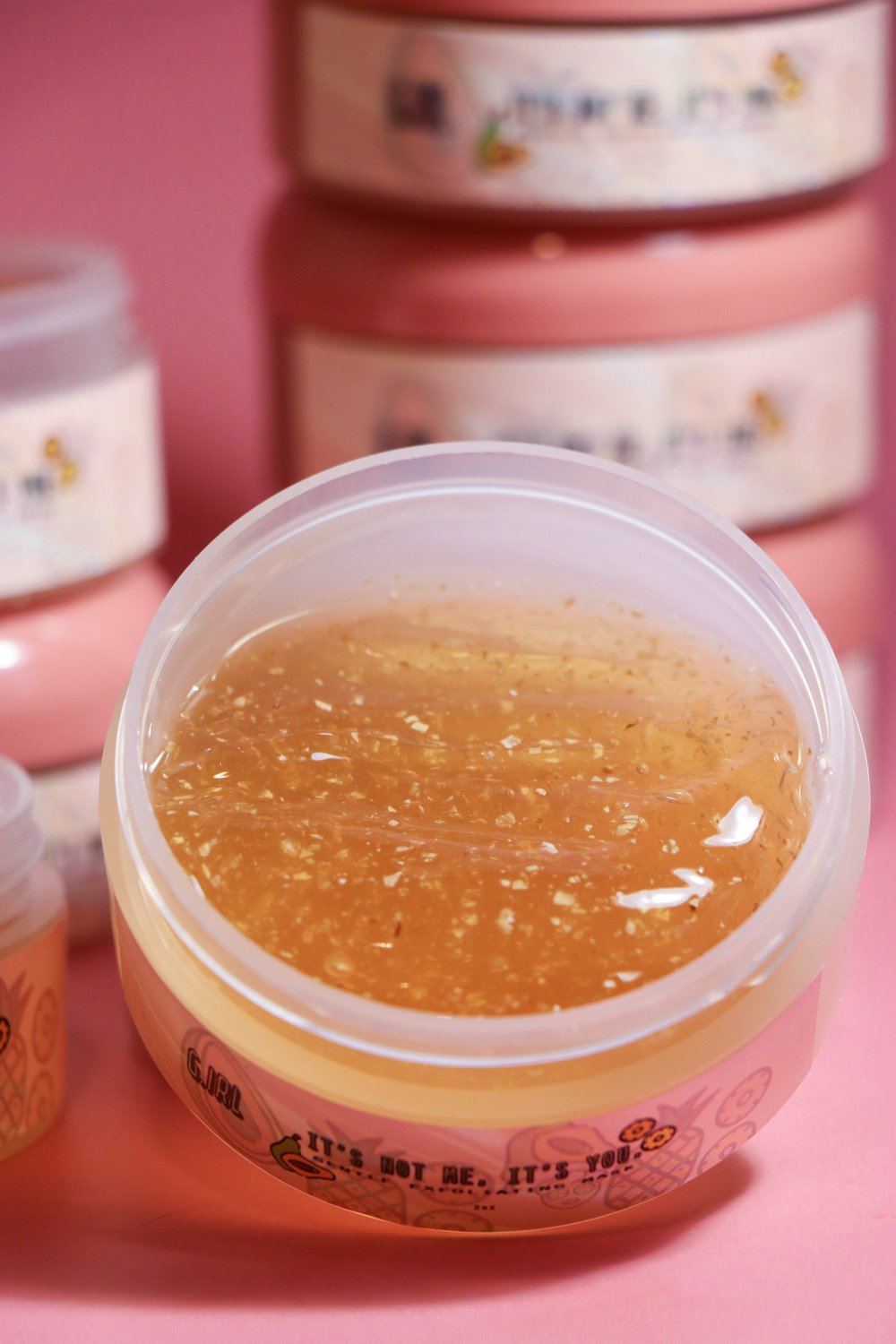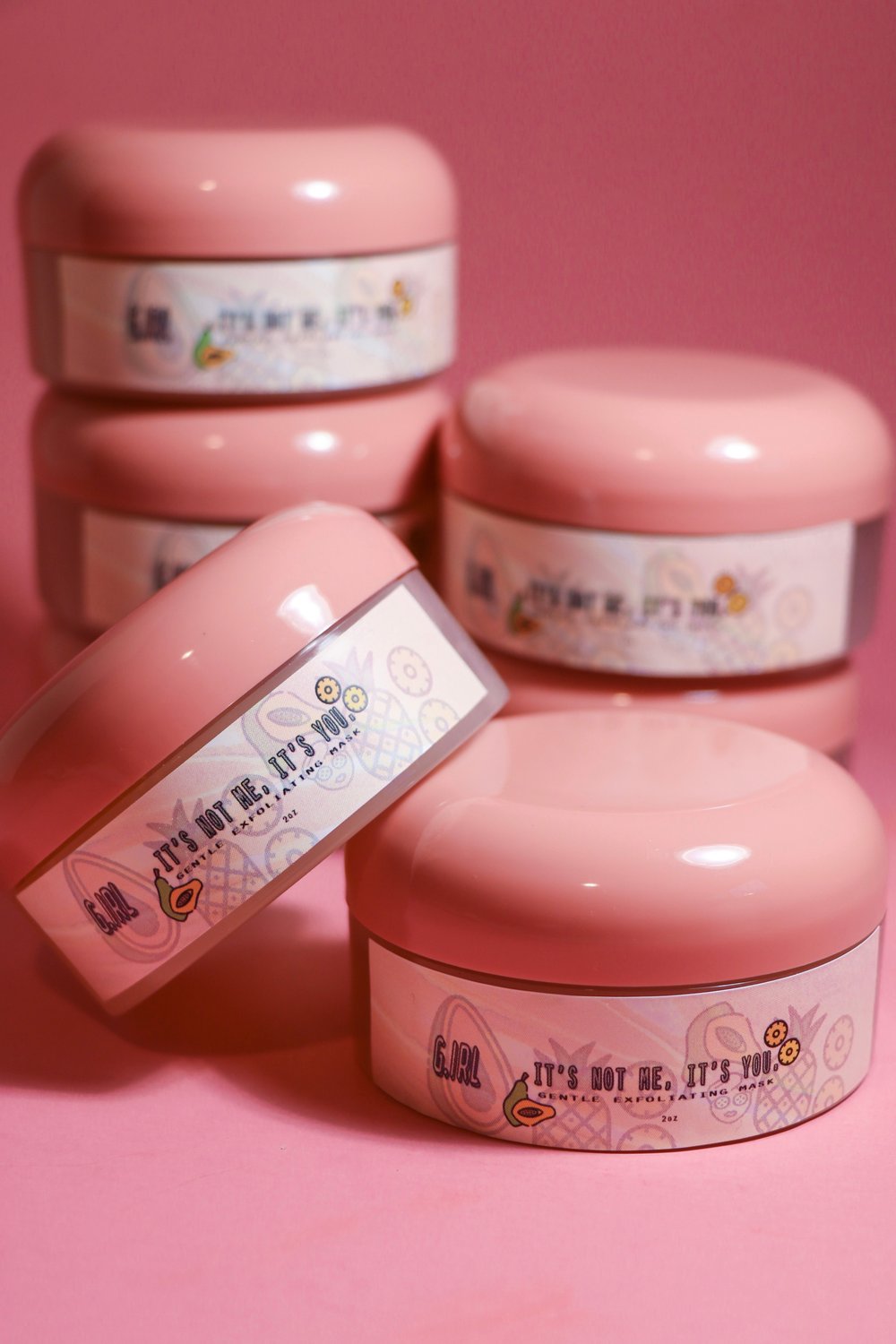 Sometimes it's just one of those days. A day where nothing goes right and you can't wait to get home and pamper yourself with a good ole "ME" day. Made with aloe juice + witch hazel, our gentle exfoliating face jelly mask is the perfect addition for your relaxing date with your bathtub. With a cooling gel texture and crushed rose petals, this mask contains effective nonabrasive exfoliants pineapple and papaya fruit extract to slough away dead skin cells, brighten, smooth and soften your skin. Pineapple contains Vitamins C & E to brighten your skin tone when it's looking a bit meh, and is a natural anti-inflammatory that reduces redness and swelling from those unwanted blemishes. Papaya is also an exfoliant that removes impurities and has skin lightening properties that help clear blemishes and pigmentation. The crushed rose petals add a little extra to ensure that flaky skin is goneee. If you normally break out with harsh exfoliators, this mask is going to be one to add into your routine ASAP. Say byeeee to your other masks, it's time to break up with them. It's Not Me, It's You!
*Product is currently available for pre-order only! Please allow one week minimum for your item to be sent. Please view our policies for more details.*
- DISCLAIMER: Patch test on a small area first before applying to face. This mask contains pineapple + papaya fruit extract and crushed petals from dried roses. Although pineapple contains Vitamin C, it cannot penetrate beyond our dead layers, making this only a superficial exfoliator. This mask is not suitable for stubborn dark spots or heavy pigmentation, but if you just want a glow it's definitely worth a go!
- HOW TO USE: Gently apply to dry face after cleansing and toning, avoiding the eye area. Leave it on for about 15 minutes or until the gel is dry before washing off. Since it is a natural exfoliater, make sure you finish it off with your favorite moisturizer!
Available in 2oz jars and not scented with any additional essential or fragrance oils, however there's a very slight natural scent of roses from the crushed petals.
- INGREDIENTS: Organic Aloe Leaf Juice, Organic Alcohol, Phenoxyethanol, Organic Pineapple Fruit Extract, Organic Papaya Fruit Extract, Organic Papaya Leaf Extract, Witch Hazel Water, Glycerin, Crushed Rose Petals, Carbomer, Triethanolamine, Alcohol, Tetrasodium Glutamate Diacetate. This is a vegan product, cruelty-free, not tested on animals + no parabens, phthalates or gluten.