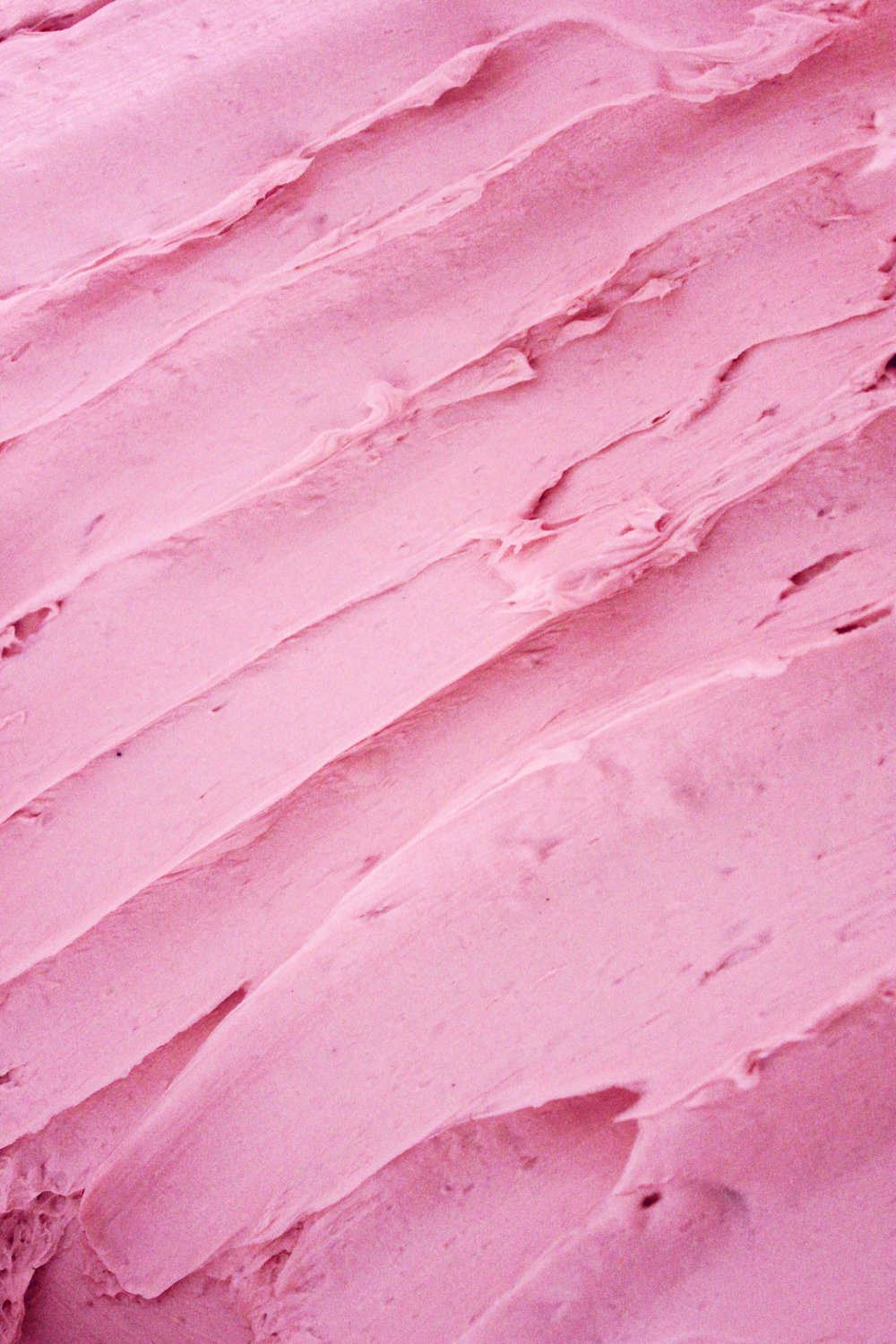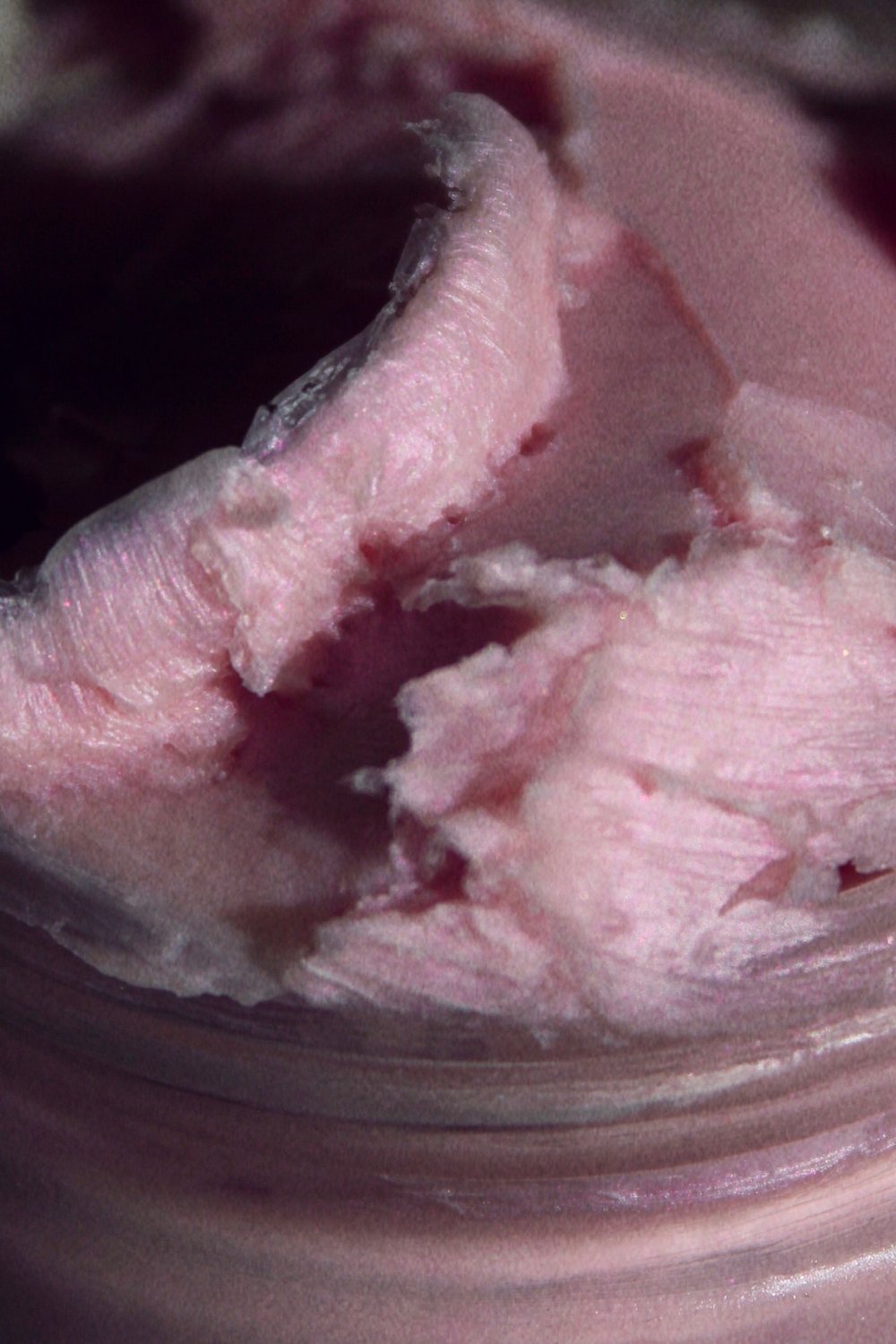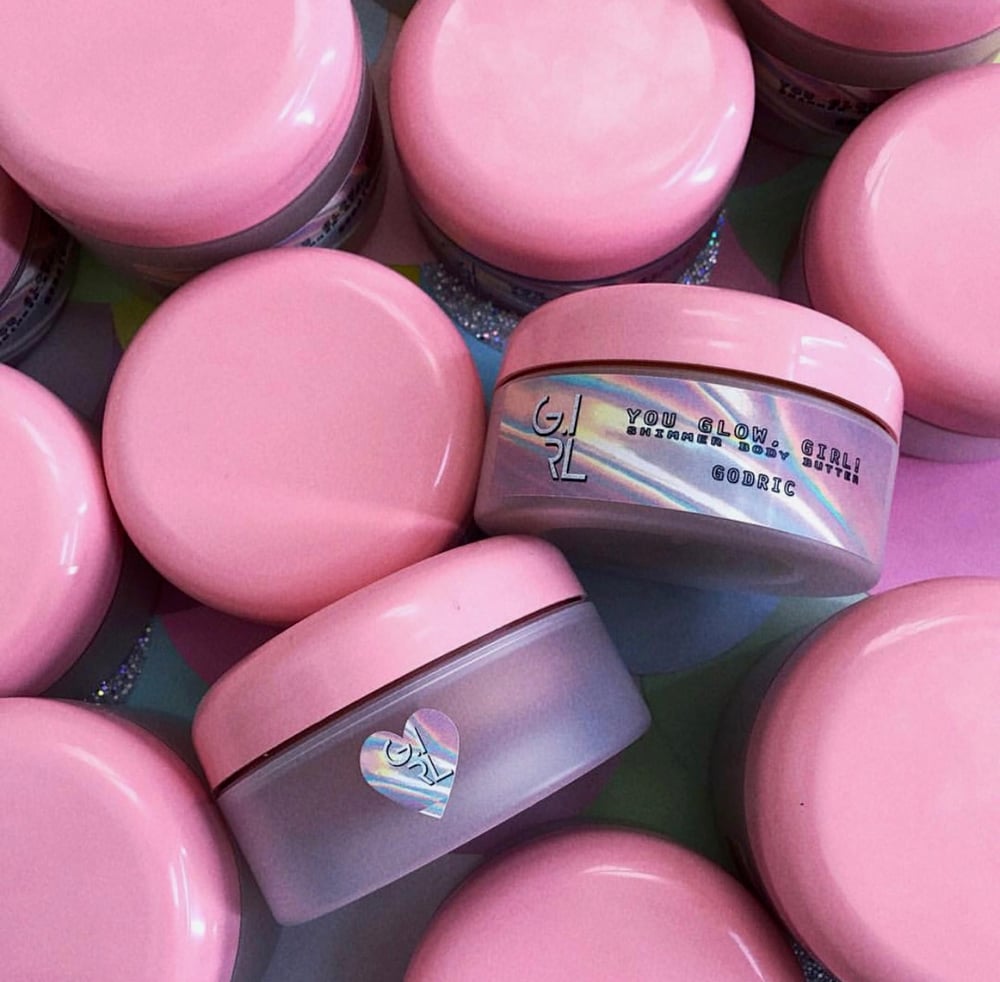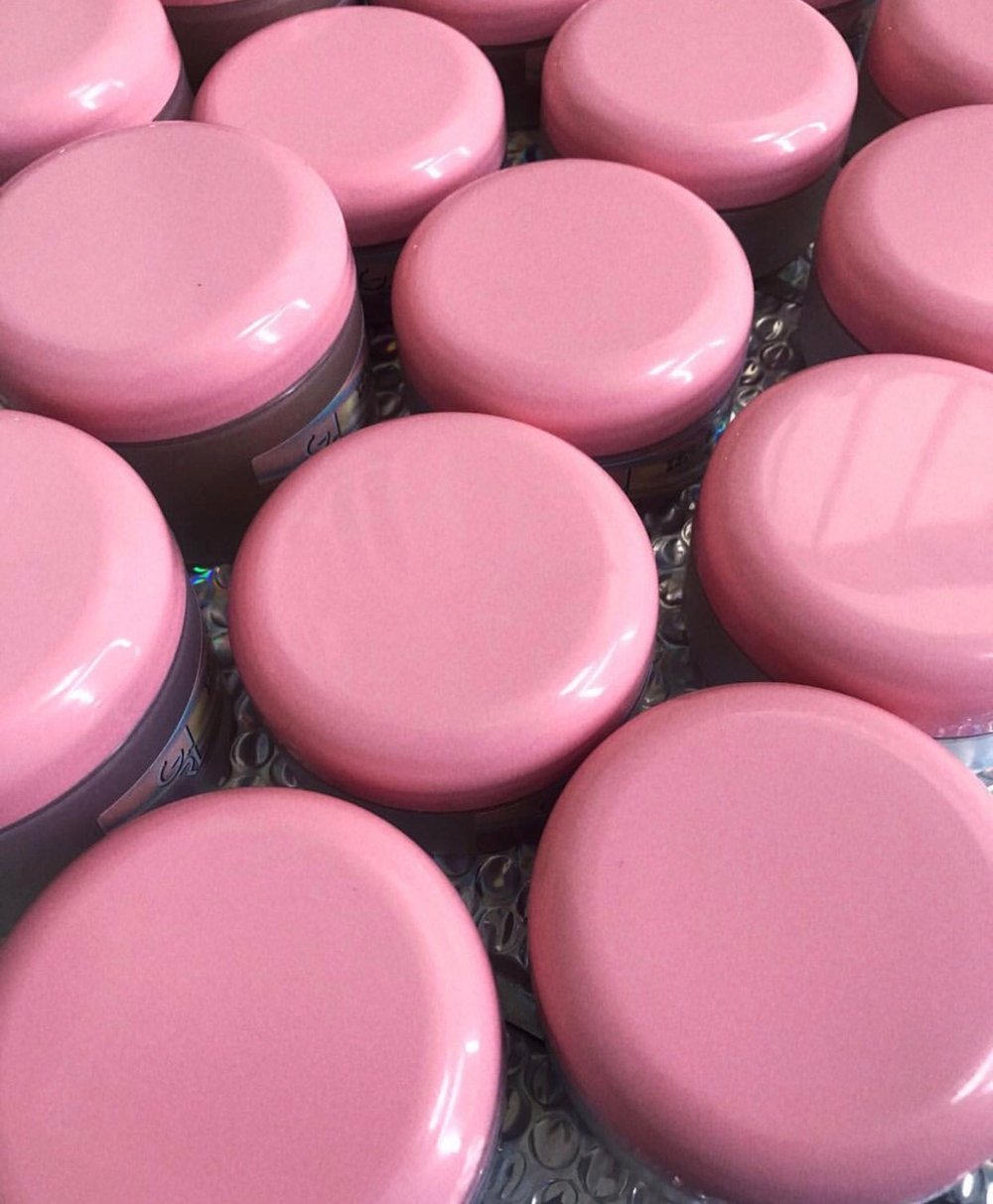 ABOUT:
Please, no crocodile skin this season. Nourish yourself with our hand-made whipped body butter to keep a healthy glow all season long. If you're tired of lotions that don't keep the hydration in, "New Glow, Who This?" is your answer and specifically targets
dry skin.
Made from all natural ingredients, these plant based butters and essential oils are whipped into a thick and creamy moisturizer that melts quickly and absorbs beautifully into the skin. A little goes a long way - rub a small dab into your palm and watch it melt. Apply it all over your body for a super soft, silky smooth feel and delicious smell.
*Product is currently available for pre-order only! Please allow one week for your item to be made (two week maximum). Please view our policies for more details.*
DISCLAIMER:
Allow butter to melt into skin for a few minutes before putting clothing on. Color may vary from batch to batch. If ordering during warmer months, due to the natural nature of butter it may melt so please be careful once opening! See below on care instructions in case it does.
STORAGE:
Store in room temperature, or in a cool, dry place. Since this product is an oil and butter base, high heat will cause it to melt. If ordering during summer months, please keep in mind the heat may cause your butter to melt while being shipped to you. Don't worry if this happens! In order to avoid Your butter from getting a grainy texture, melt it again all the way down in a heat safe container, then stick it in the freezer!
INGREDIENTS:
Shea butter, sunflower oil, coconut oil, mica powder, and essential oils. Cruelty-free, not tested on animals and contains no preservatives, parabens or gluten. This product contains no preservatives except for the natural preserving properties of oils, so we recommend that you use your body butter within 12months.
SCENT DESCRIPTIONS:
- AMBROSIA:
Deliciously scented with delicate pink orchid blossoms + soft amber, this is our sexiest scent. Warm, musky, rich and honey-like with a touch of floral, this scent is the perfect choice for a date night or y'know......... when you want to get *frisky* with your man ;)
- TANGERINE DREAM: For true citrus lovers, this scent is a blend of bergamot + tangerine. Bergamot has a slightly spicy floral smell, making you feel like you're walking through a golden-lit citrus grove in southern Italy, mixed with the sweetness of tangerine. One of our best selling scents, this brings feelings of happiness + relaxation and instantly improves your mood by soothing irritated nerves and anxiety.
- ORANGE CREAMSICLE: Literally, like the popsicle... reminding you of your childhood memories chasing down the ice cream truck. Sweet and fruity, this scent smells like real oranges with a touch of vanilla and the perfect pick-me-up when you're in a bad mood.
- ROSY POSY: Like a bouquet of roses, this sweet + spicy scent resembles meadow honey, with the addition of earthy, warm and woody attitude of frankincense. This scent boosts self-esteem, confidence, and mental strength by reducing anxiety.
- CLAD-IN-LAV: For those who love the herbal scent of tea tree, and floral + herbaceous lavender. This is our most calming scent, it relaxes, soothes and slows down someone who is stressed or tense.
- JAS-BE-MINE: Aromatic, sweet and floral jasmine, reducing depressive symptoms.
- CUPCAKE: A blend of Tahitian Vanilla, powdered sugar and butter rum whipped with sweet churned butter to create the perfect scent of cupcakes.