You're Like... Really Pretty.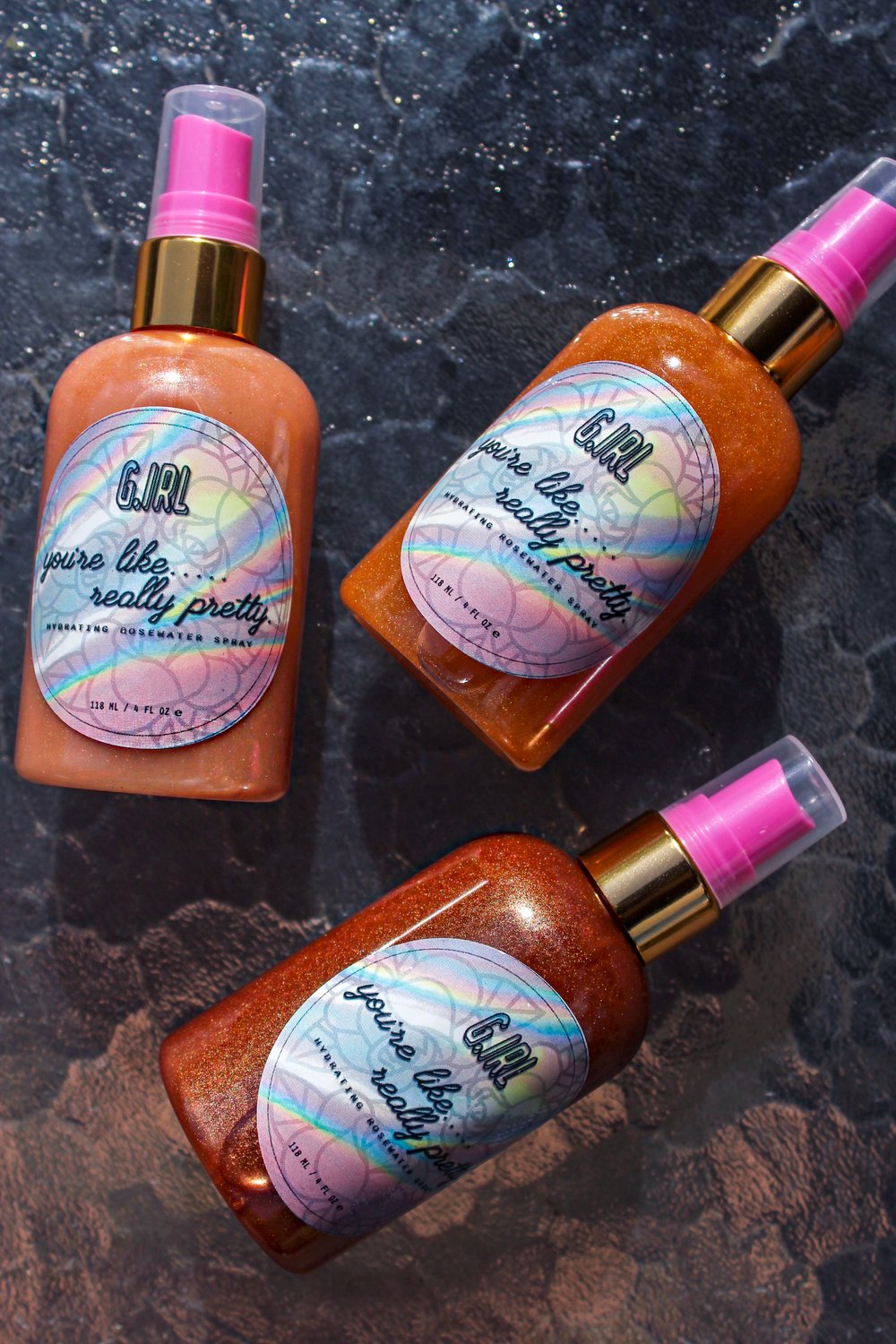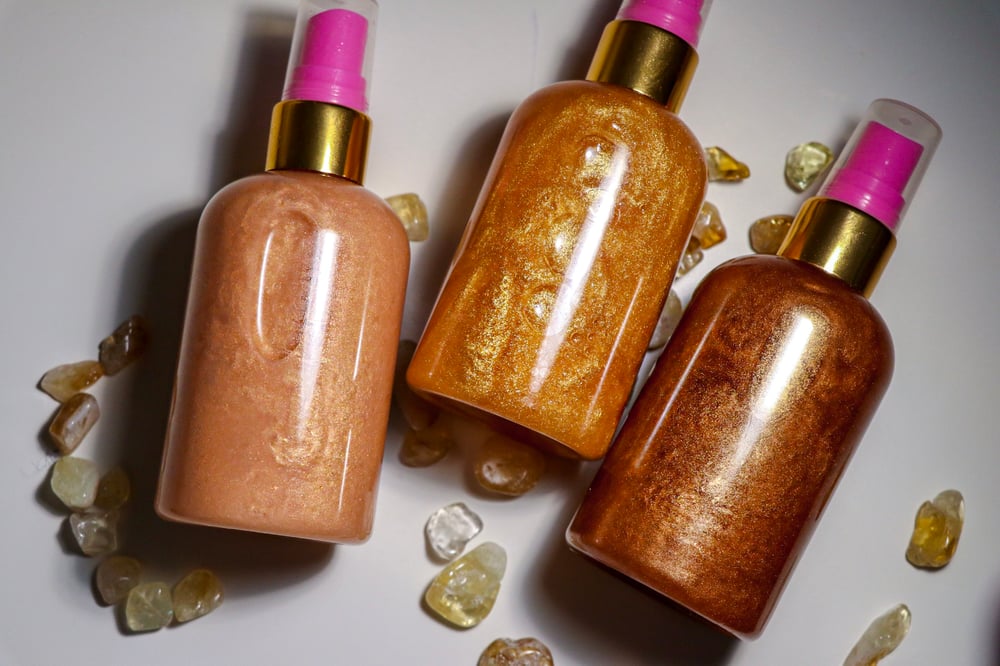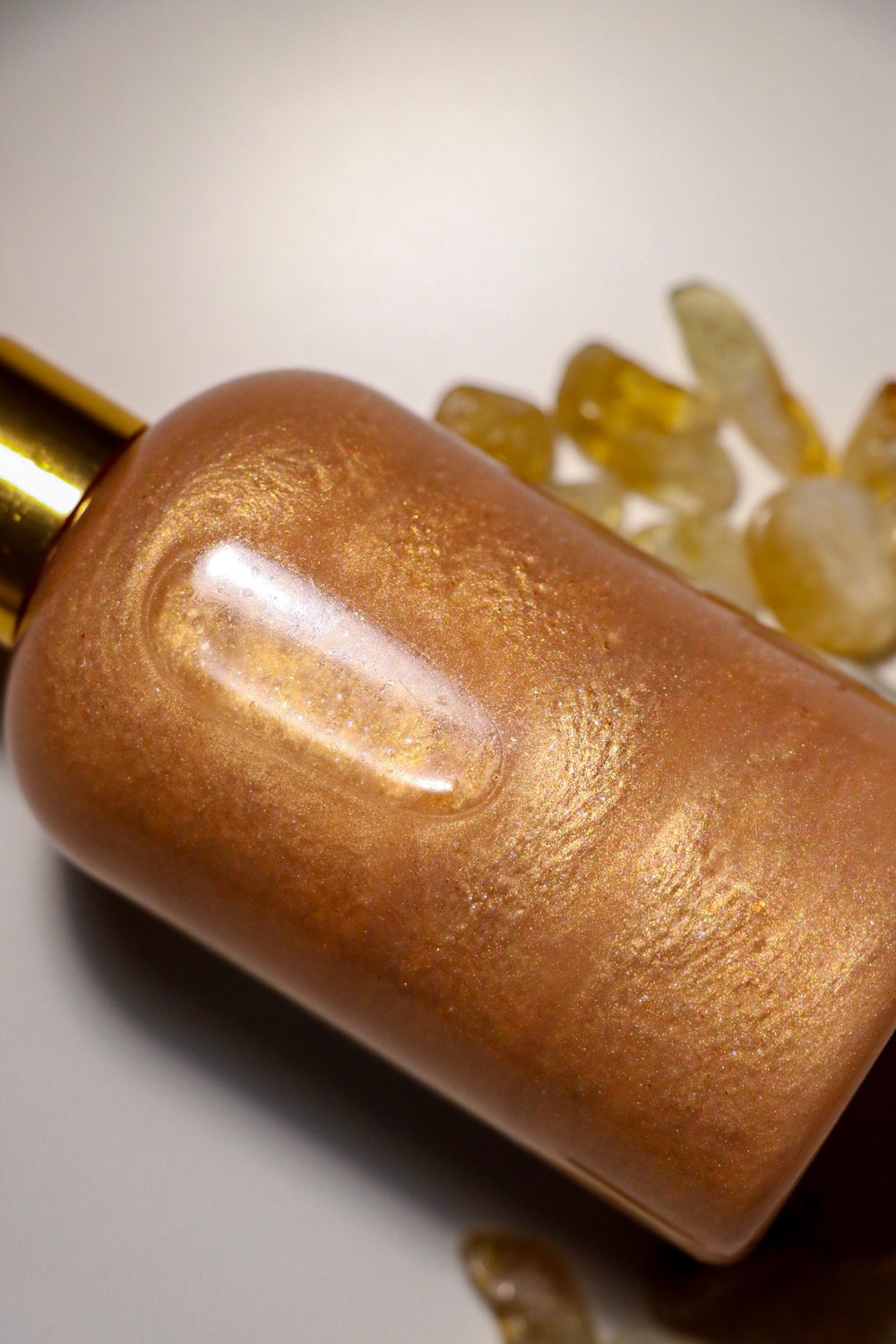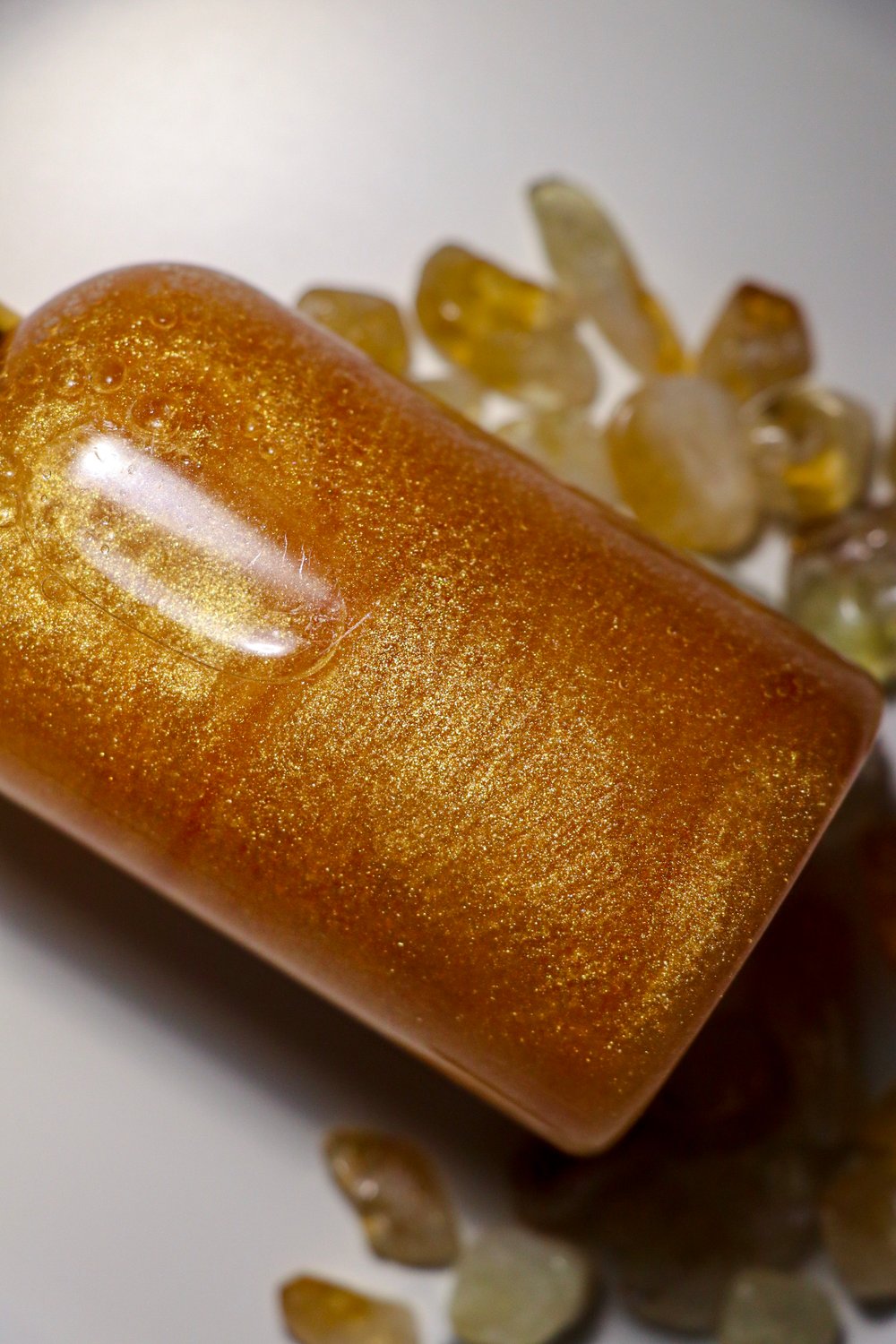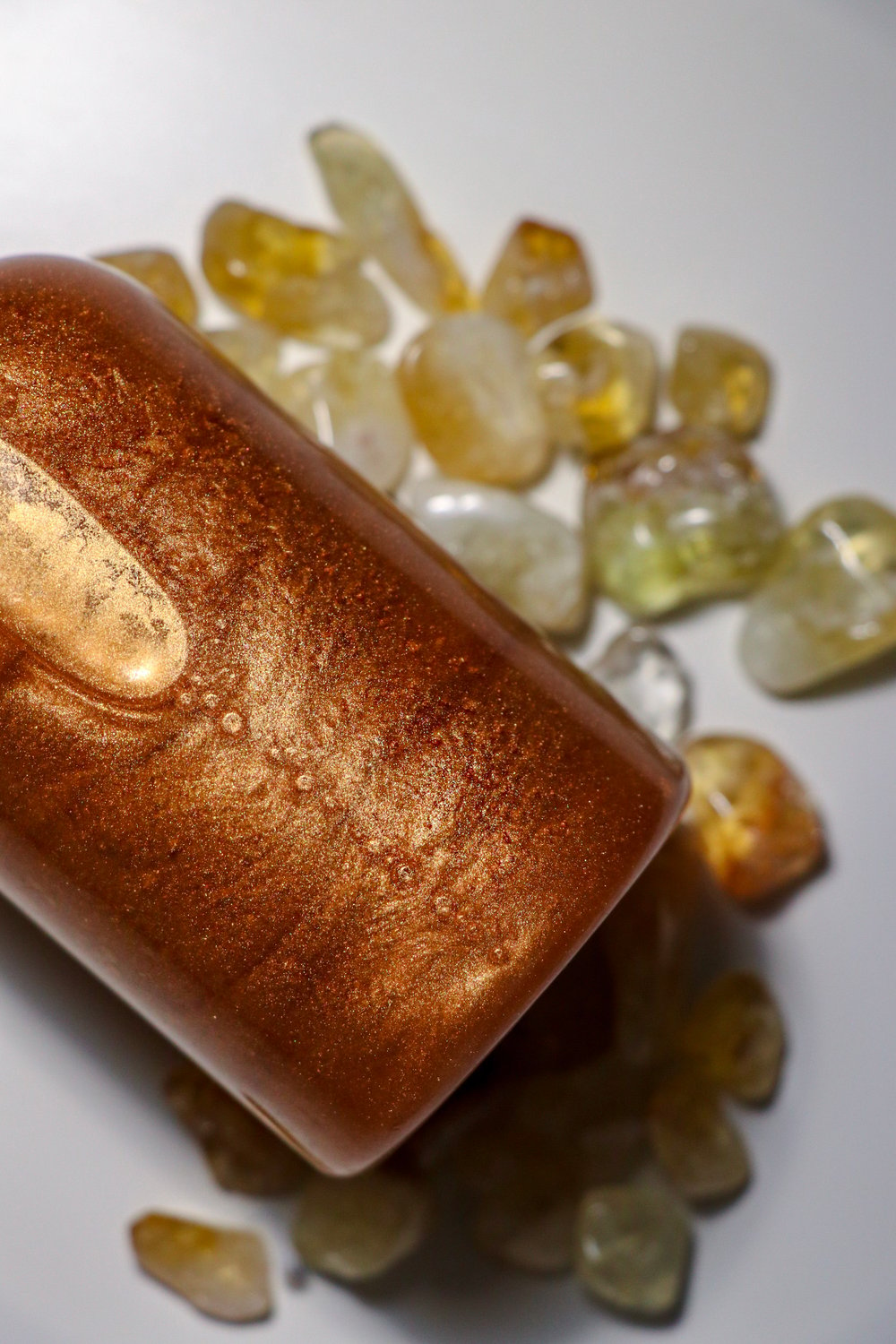 We couldn't give you a plain toner without a little extra sumthin'. Our rosewater toner not only hydrates and rejuvenates, it is infused with citrine crystals -- every bottle comes with a mini crystal inside! We even added in gold pigments from our 3 signature shades to give you that extra glow! Spray yourself all over while manifesting and setting your intentions, and go about your day putting that energy out into the universe. Refresh your face as the day goes on, and manifest as many times as you need to. Simply remove the stone when your bottle is empty, and continue to use it! Multi-purpose with many benefits, "You're Like... Really Pretty" toner is made to:
1) Minimize the appearance of pores
2) Balance your skins' pH
3) Remove any dirt/makeup missed during cleansing
4) Preps your skin for moisturizer + serums
and additionally, it can be used as a primer before applying foundation (or without! we stan a natural, dewy no-foundation-day glow too!), as a setting spray to lock in your makeup look, and can be sprayed throughout the day to refresh your makeup and stay hydrated. Last and not least, it is made to give you a beautiful luminous GLOW!
- DISCLAIMER: SHAKE WELL BEFORE EVERY USE. Glitter pigments may cause the spray to get clogged if not shaken. If this happens simply rinse out the spray from underneath to unclog it, but every bottle will come with one extra spray just in case. It is normal for the pigments to settle at the bottom of the bottle when it's not in use -- just give it a good shake! Color may vary from batch to batch. Safe to use for those with eczema or sensitive skin.
- HOW TO USE: Spray directly onto face as needed, or spray into cotton ball and apply to face.
- Available in 3 shades: Luna, Godric, and Lockhart.
(photo'd in order from left-right)
Luna - Pale rosegold (pink champagne) shade suitable for fair to medium tones.
Godric - A true gold shade suitable for ALL skin tones.
Lockhart - Golden bronzy shade suitable for medium to deep tones.
Comes in 4oz bottles and slightly rose scented.*
---
- CITRINE BENEFITS: Known as the "Success Stone" or "Merchants' Stone" because it attracts wealth and prosperity, success, and all things good, and it is especially good for people who are looking forward to start a new business. It is a stone of abundance and manifestation. Brings happiness, joy, and positivity in life by eliminating the negative energies and vibes. Citrine does not accumulate or hold negative energy, it actually transforms negativity into positive energy. Carry this crystal or keep it at the desk in your workplace. Its' frequency awakens creativity and imagination, and sustains the process of transforming dreams and wishes into tangible form.
- DISCLAIMER: Natural citrine is harder to find and expensive. These crystals were purchased by our owner in Mexico's Yucatán Peninsula. They are commercially heat-treated amethyst that have been labeled and sold as "citrine" since its' color has shifted from violet to yellow/orange. Heat-treated "citrine" has a lower frequency than natural citrine, but can still be used to manifest the same way.
---
- INGREDIENTS: Organic Aloe Leaf Juice, Rose Flower Water, Glycerin, Phenoxyethanol, Tetrasodium Glutamate Diacetate, Mica Pigments, Iron Oxide, Titanium Dioxide. Cruelty-free, not tested on animals and contains no sulfate, parabens or gluten. We recommend that you use your toner within 24 months.