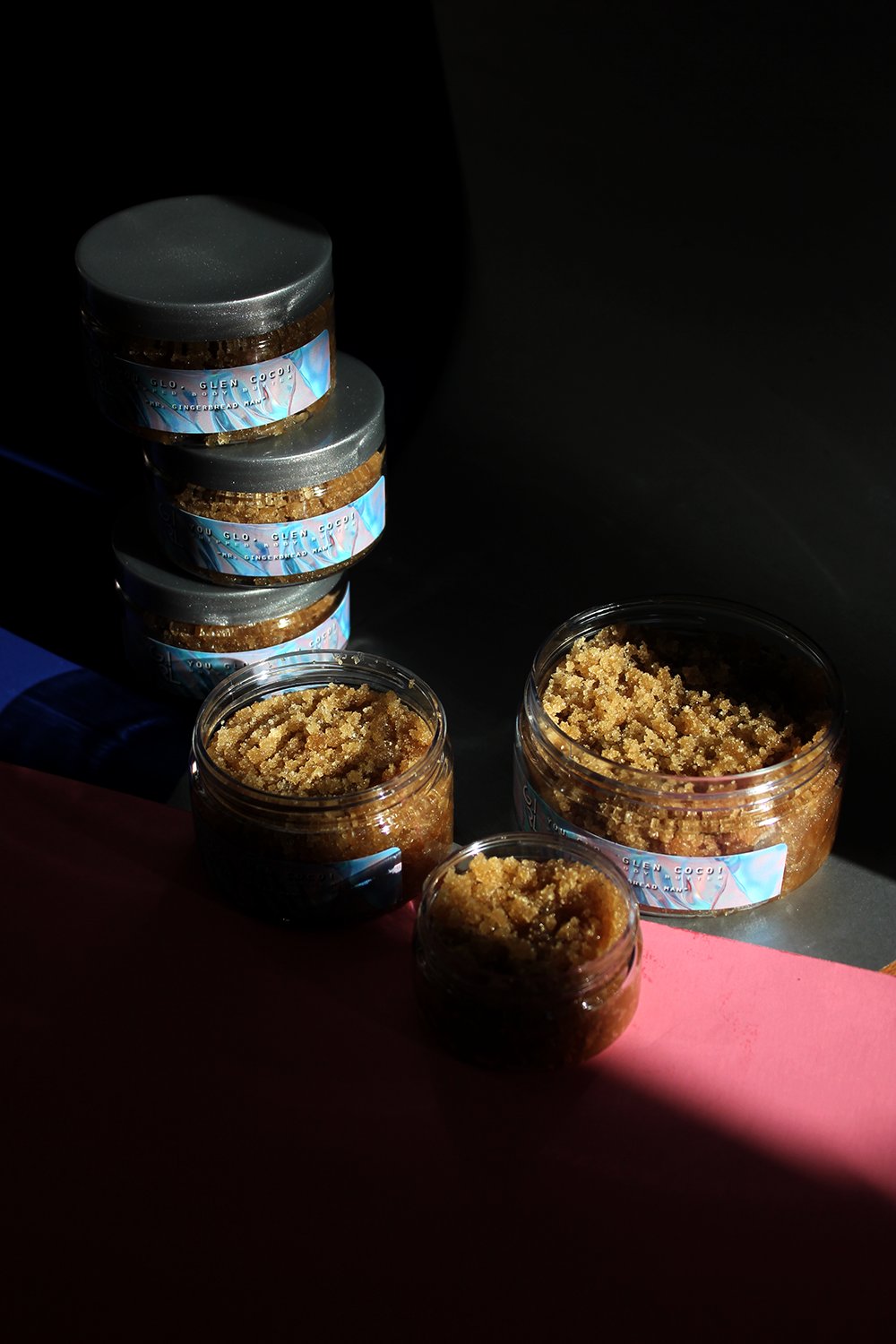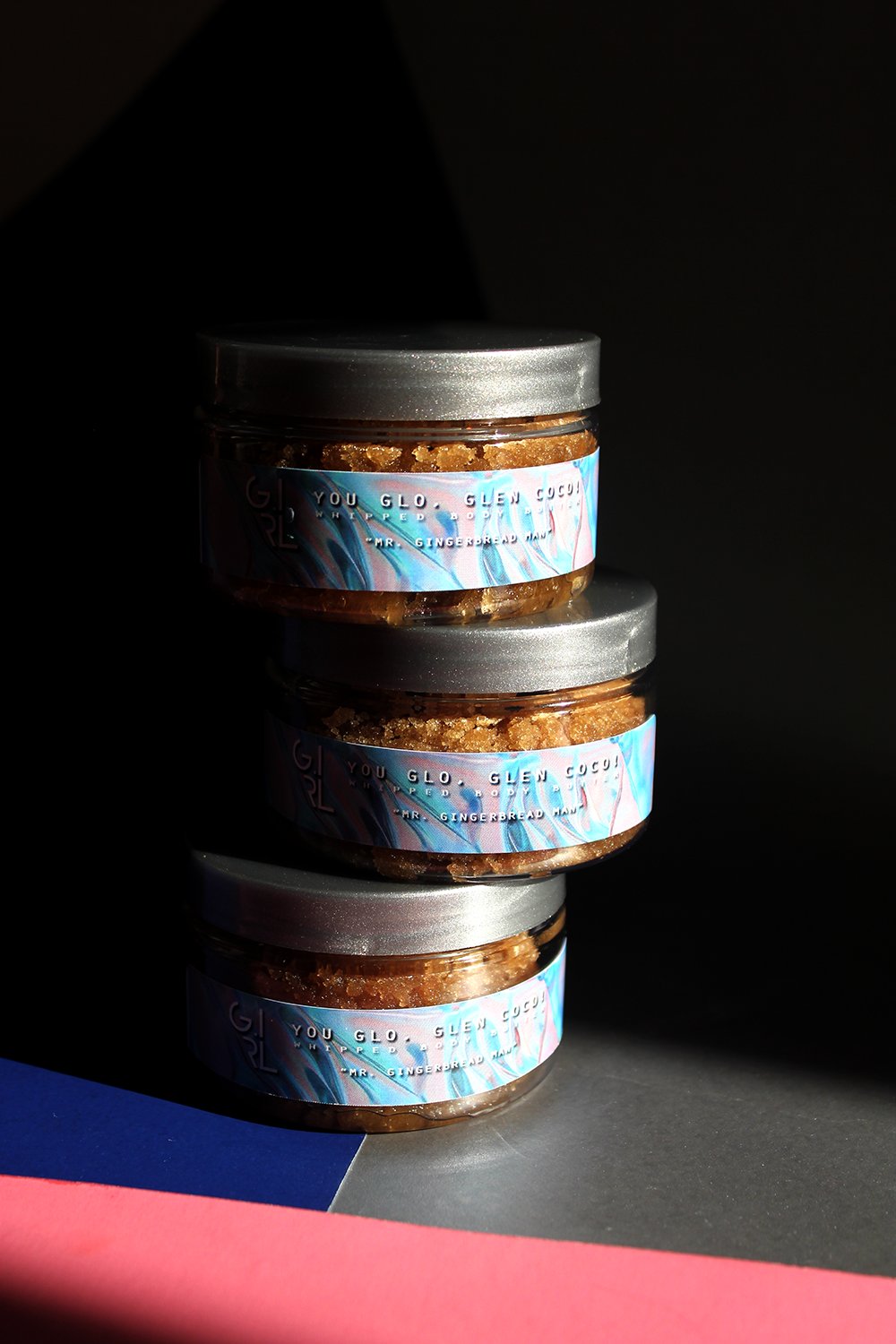 Say hello to our "You Glo, Glen Coco!" sugar scrub! Pamper your skin and your senses with this delightfully sweet all-natural scrub. It contains brown sugar (safe for sensitive skin) to gently scrub away all the dull skin, rich sunflower oil to soften and moisturize, and honey to prevent acne and create a healthy glow. Simply grab a small dollop in between your fingers while in the shower, and scrub away. It smells so good that you'll be tempted to eat that dollop right off your fingers! I mean you could if you wanted to, but don't. Sugar scrubs are a great exfoliant, and this one will leave you feeling (and smelling) amazing! You'll be so moisturized afterwards that you'll feel like you won't even need lotion! But you do, so pair it with our "New Glow, Who This?" body butter!
*Product is currently available for pre-order only! Please allow one week minimum for your item to be made. Please view our policies for more details.*
- DISCLAIMER: Product not made for consumption (though you'll be tempted!), so don't eat it please. Safe for sensitive skin.
- STORAGE: Always make sure to tighten the cap back as firmly as possible. Keep product airtight, and do not allow water to enter the container. This will cause the product to become rancid/moldy quicker. We recommend that you use your body scrub within 6 months.
- INGREDIENTS: Sunflower oil, vegetable glycerin, brown sugar, pure cane sugar, granulated sugar, vitamin E, fragrance oil. Cruelty-free, not tested on animals and contains no sulfate, parabens or gluten.