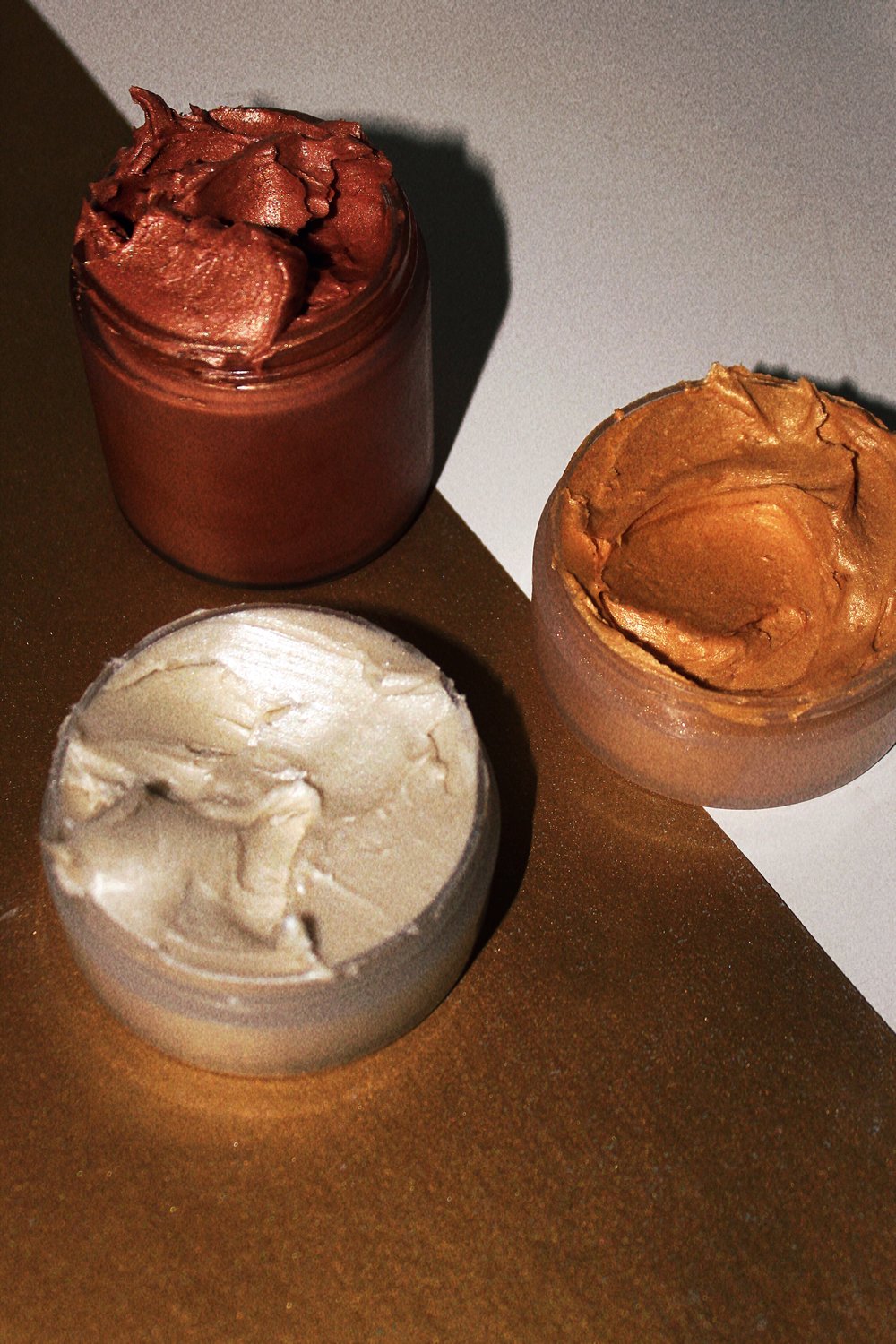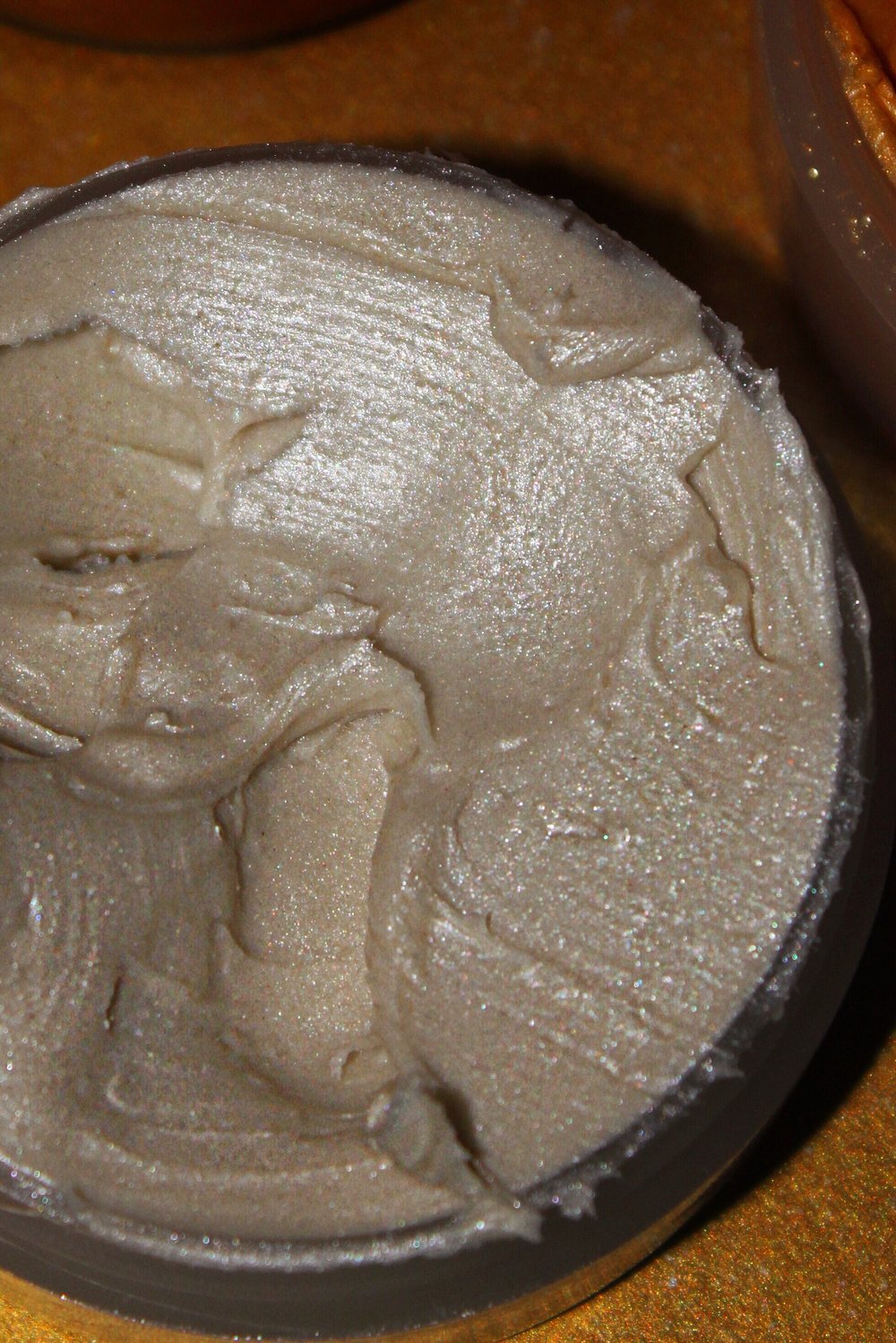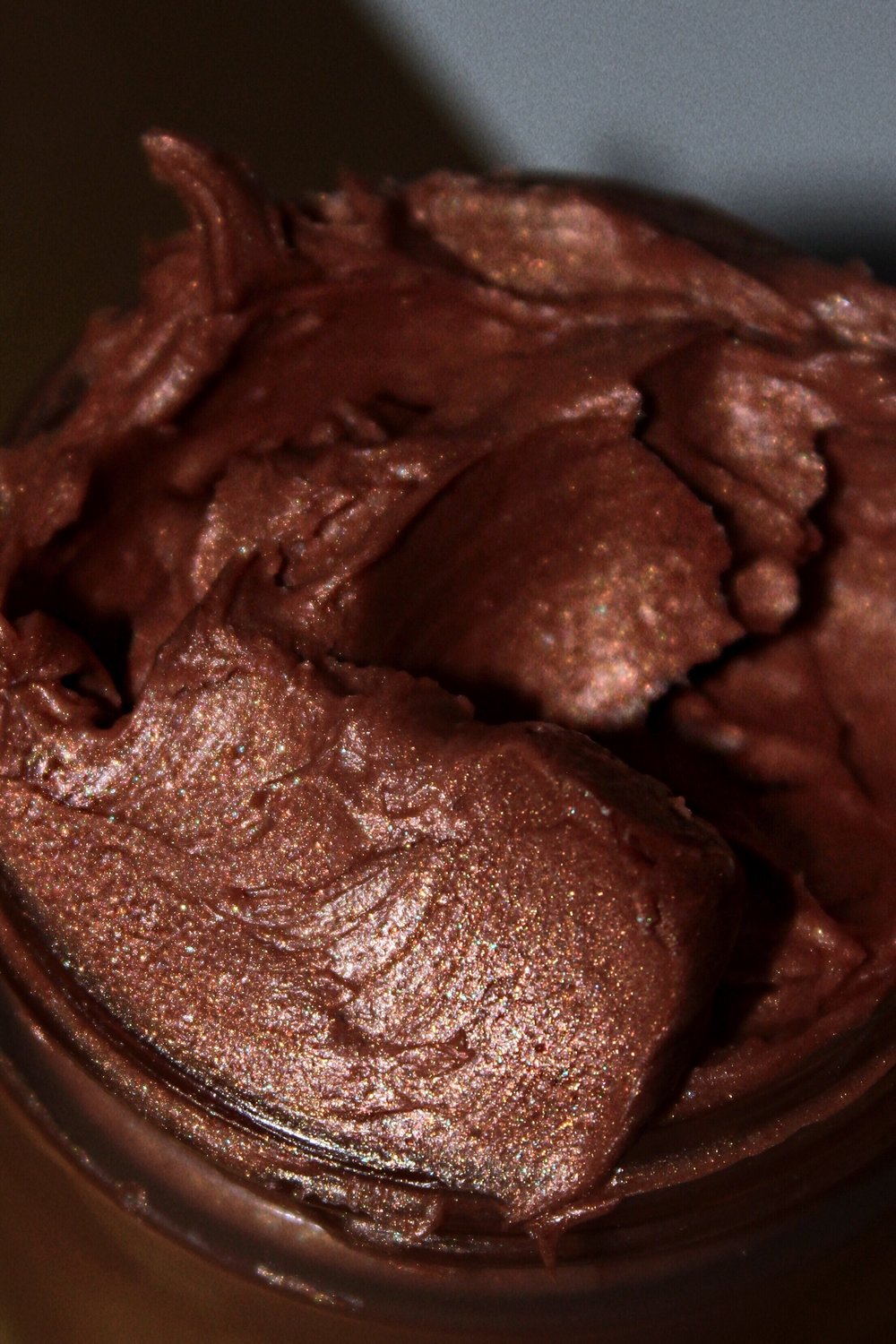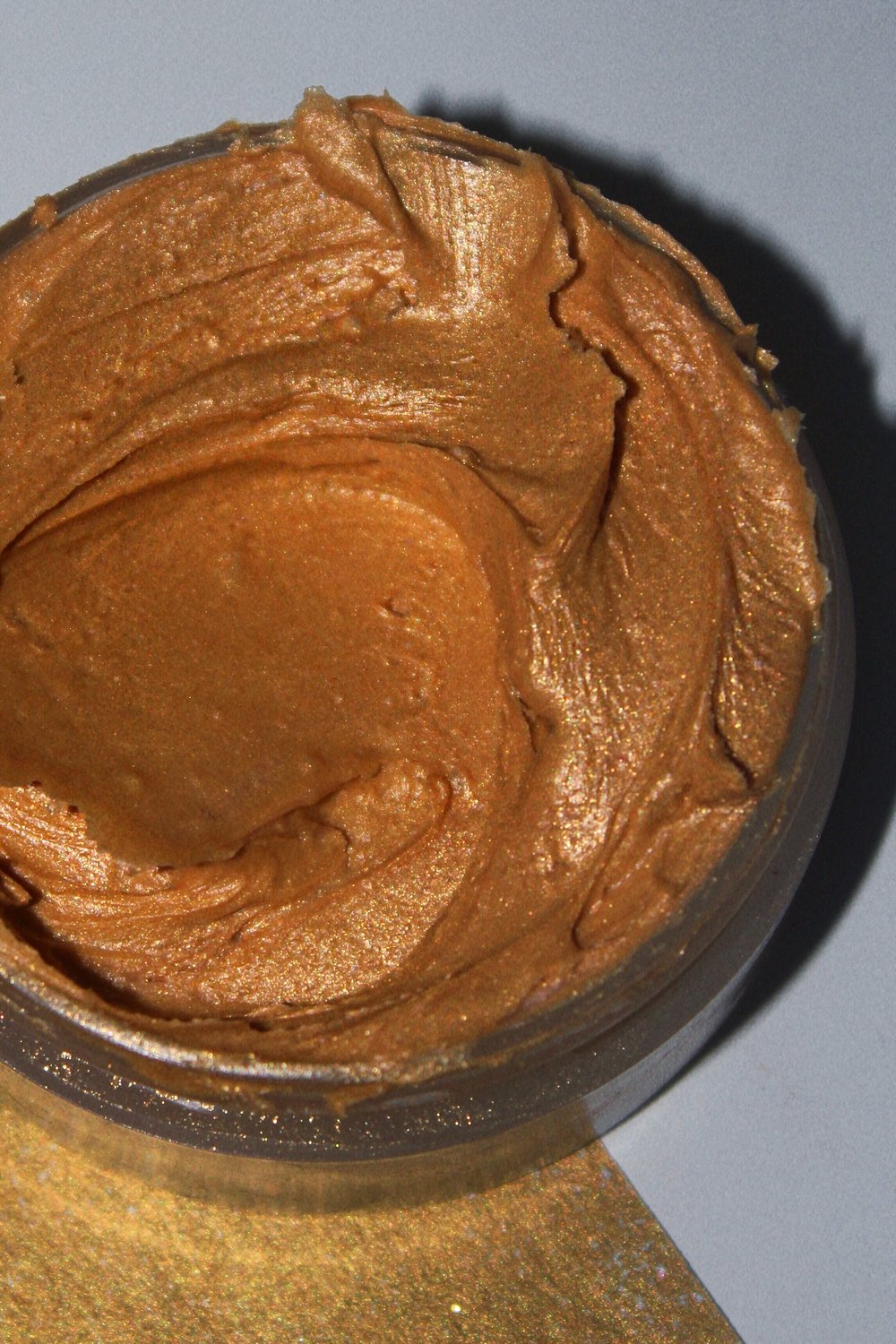 Make your glow bring all the boys to the yard ;) With the exact same formula as our "New Glow, Who This?" body butter, our "You Glow, Girl!" butter comes in 3 shades for that extra sparkle. Designed to be super moisturizing and nourishing for dry skin, the added bonus of pigment + glitter will add that oomph you need! Frolick down these streets and make them all stare! Made from all natural ingredients, these plant based butters and essential oils are whipped into a thick and creamy moisturizer that melts quickly and absorbs beautifully into the skin. A little goes a long way - rub a small dab into your palm and watch it melt.
*Product is currently available for pre-order only! Please allow one week for your item to be sent (two week maximum). Please view our policies for more details.*
- DISCLAIMER: Allow the butter to soak into your skin and give it a few minutes to dry before putting your clothes on, especially for light clothing (may stain clothes). Color may vary from batch to batch. If ordering during warmer months, due to the natural nature of butter it may melt so please be careful once opening! See below on care instructions in case it does.
- STORAGE: Store in room temperature, or in a cool, dry place. Since this product is an oil and butter base, high heat will cause it to melt. If ordering during summer months, please keep in mind the heat may cause your butter to melt while being shipped to you. Don't worry if this happens! In order to avoid graininess, melt it again all the way down in a heat safe container, then stick it in the freezer!
- INGREDIENTS: Shea butter, sunflower oil, coconut oil, mica powder, and fragrance oils. Cruelty-free, not tested on animals and contains no preservatives, parabens or gluten. This product contains no preservatives except for the natural preserving properties of oils, so we recommend that you use your body butter within 12 months.
Photos going clockwise:
Lockhart: A true chocolatey-bronze shimmer that enhances medium - deep skin by adding a beautiful sparkle.
Godric: A pure gold shimmer for ALL skin tones, and it completes your nighttime look (or swim look!). You'll be sparkling up the whole room!
Gilderoy: A warm silvery glow for our fair - medium #glozergirls!
Each butter is "cupcake" scented. A blend of Tahitian Vanilla, powdered sugar and butter rum whipped with sweet churned butter to create the perfect scent of cupcakes.